Luc Filion, B.A.
Financial Security Advisor
Investment Representative
Group Broker
Direct: 613-618-4912
Home office: 613-446-7136
He graduated with a Bachelor of Administration degree from the University of Ottawa. Before becoming a financial security advisor, he worked at Konica Minolta Business Solutions for 20 years, nine years as vice-president. He was born in Rockland, Ontario, the son of Gaëtan Filion and Diane (Mainville). He is married to Lucie Grégoire (Embrun), and father to Véronique and Maxime. He volunteers with the New Clarence Rockland-Chamber of Commerce, the Rockland Optimist Club, and Places aux Jeunes P-R and mentors young entrepreneurs with the Prescott Russell Entrepreneurship Center.
Home
I understand your goals and dreams are as individual as you are.
Whether you're starting a new family, preparing for retirement, or running a business, I will work with you or your business to build the financial security plan that best fits your needs.
I will work with you to create a customized plan that helps you manage risk and brings your goals within reach through an integrated planning process.
After evaluating your needs, investment comfort level and life stage, I will recommend those products and services that best help you achieve these goals.
Through comprehensive analysis, in-depth market research and the support of a team of highly-qualified tax and product specialists, I will help you make sense of your options.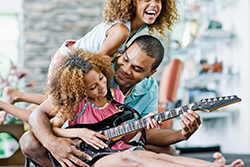 Products and services
For Business

For Individuals and Families